Here is your opportunity to compete in the Rube Goldber Esport event at TECH-PRIZE and win up to $3000. The gaming competition will consist of teams up to 6 players developing a Minecraft based Rube Goldberg machine!
When? Submission due September 9th, 2022, winners revealed Saturday September 17th
Where? Gateway College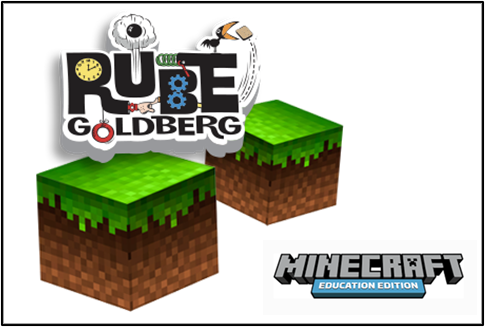 FAQ
Frequently Asked Questions
When is the event?
Pick-up games will be held at Not Your Parents Basement (or hosting venue) on Saturday, August 1st and Sunday, August 2nd. Tournament games will be held on Monday, August 3rd and Tuesday, August 4th.
What are the rules?
All games will be best 3 out of 5 with 4 games (all map styles) being played regardless. Order of maps will be Control, Hybrid (Assault/Escort), Escort, Assault if needed the 5th game will be a second Control map. The losing team gets to choose the next map, with the winning team getting to choose to be on Offense or Defense first.  
Example: Team A loses the first Control Map, so for Hybrid, they choose Blizzard World. Team B won, so they choose to defend first.  Each map will follow this format. Standings will go by a win/loss percentage with a first tiebreaker being head to head, second being individual games won. Only results to be recorded are scores, e.g. 4-0, 3-2, 1-3, so on. Draws are scored 0-0, the team with the most wins after 4 maps wins, if teams are tied additional maps are played until the tie is broken. Preferable custom games will be hosted by Team Coaches/Advisers in spectate.
Who is eligible?
The competition will use the Wisconsin High School E-Sports Association (WiHSEA) guidelines. Students conforming to those guidelines are eligible to sign up.
What are the prizes?
The total prize pool
1st – $3,000 ($500 player)
2nd – $1,200 ($200 player)
3rd – $600 ($100 player) 
MVP (voted on by all players) – $200 
Teams can be in any of these categories: middle school, high school, college/university, or professionals.  All will have the opportunity to win cash awards, all will be recognized for their effort.