The Tech-Prize team acknowledges the value that our sponsors bring.  Their involvement is critical to the success of the worthy effort to bring innovation, mentoring, education, and growth to our community.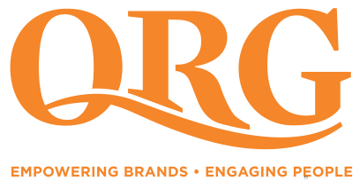 QRG is a customer-driven, single-source commercial printer, branded merchandise agency, and direct marketing firm tailored to meet your business goals. Our corporate identity solutions create deep connections with a lasting impact on your audience. We turn clients into partners by consistently providing cutting-edge ideas, innovative technology solutions, first-class customer care, and cost-saving alternatives.
Innovative ideas, exceptional design, and producing physical brand solutions are the bedrock of QRG. We act as business partners, helping clients creatively and effectively develop, deploy, and promote their brand and business.
Living Our Brand
At QRG we live our brand, and a big part of that is doing BrandGood. As part of our BrandGood program, we have initiatives surrounding three pillars: DoGood (philanthropy and service), FeelGood (employee wellness), and LiveGood (social and fun). Our BrandGood initiative–and everything we do–is based on our core values of professionalism, perseverance, reliability, caring, and doing the right thing.