If You Can Adapt and Thrive, You Can Win Money at Tech-Prize 
Meet Nicole Sdao, Founder of Altruize, Winner of $2,500 at Tech-Prize in 2021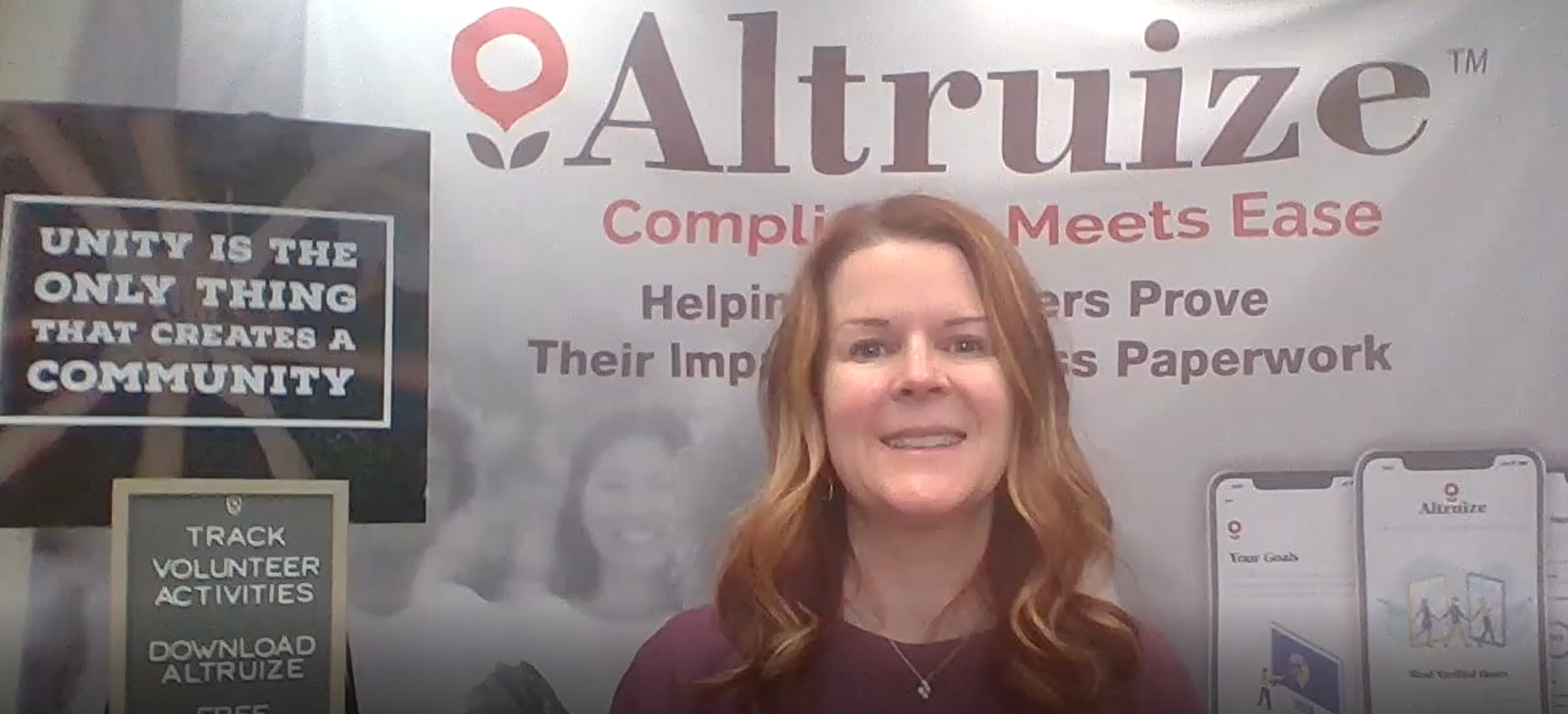 "Being able to pivot as an entrepreneur is absolutely crucial," Nicole Sdao said. "I've been pivoting before it was cool, now it's something anyone who's growing their business has to do."
Making changes on the fly is nothing new for Sdao, who won $2,500 at Tech Prize's 2021 Idea Competition with an app she created and launched into a business, Altruize.
Sdao got her start studying bacteriology at UW-Madison, she'd go on to study the musculoskeletal system, which led to a successful career as a chiropractor.
As life went on, Nicole would start a family. Her passion for her kids, her faith, and the plethora of nonprofits she'd been involved with told her it was time to do something special.
"God doesn't read resumes, because He writes them." Sdao said, "It's become an important quote for me. I knew there was more I could do to help people."
That was the beginning of Altruize, Sdao's vision that she's been growing for five years, an app that facilitates and tracks volunteer hours for individuals, employers, and nonprofit organizations, along with providing other helpful assets and tools for organizations who want to streamline their philanthropic efforts.
When the Covid-19 pandemic hit, every business owner had to make impossible decisions and changes. Sdao thinks her life journey prepared her for the last 18 months.
"I've been able to pitch my idea before, I've adapted throughout my professional life and knew I could make this work too.Covid was hard for everyone, but it's made me even better at things like communication, planning, or pitching my business plan at competitions in different situations.
Covid meant a smaller in-person crowd voting for the best ideas on display throughout downtown Racine at Tech-Prize in 2021, but with a strong showing on the Tech-Prize app, and a strong display at her booth downtown, Sdao's idea stood out against the competition.
Helping organizations be intentional about their social impact, Altruize validates documented volunteer hours. With many high school and college students now needing a certain number of volunteer hours logged to graduate, they can find and log those hours on a centralized platform. It's summed up well by the company's slogan: Tell a Better Story, Live a Better Life
"We're just starting to scratch the surface" Sdao said, when asked about the potential uses of her app. "We're creating a better connection between the community and their nonprofits, and this all helps organizations have better control over their data."
Justin Wheeler is a writer and content producer. He's the head of digital content at Orchestrating Good. Questions or comments on a story? Email [email protected]