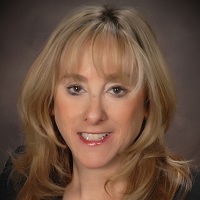 Nancy Kalman
Senior Business Development Officer, United Capital Funding
Nancy Kalman is with United Capital Funding as a Senior Business Development Officer responsible for the Midwest region. United Capital funding is a factor and a wholly-owned subsidiary of Gulf Coast Bank. The firm provides accounts receivable financing for both, business to business (B2B), and business to government (B2G).
Nancy brings 25 years of Business Development experience in the Commercial Finance Industry. Prior to joining United Capital Funding, her experience includes Bank of America, Wells Fargo Bank and Hilco Trading Company. Ms. Kalman is a member and has been actively involved in the Secured Finance Network (SFNET formerly CFA), Turnaround Management Association (TMA), Association of Corporate Growth (ACG), and the National Association of Women Business Owners (NAWBO).
Sponsors & DonorsThe Tech-Prize team acknowledges the value that our sponsors bring.  Their involvement is critical to the success of the worthy effort to bring innovation, mentoring, education, and growth to our community. Educators Credit Union was founded by...