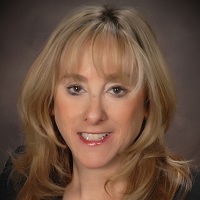 Nancy Kalman
Senior Business Development Officer, United Capital Funding
Nancy Kalman is with United Capital Funding as a Senior Business Development Officer responsible for the Midwest region. United Capital funding is a factor and a wholly-owned subsidiary of Gulf Coast Bank. The firm provides accounts receivable financing for both, business to business (B2B), and business to government (B2G).
Nancy brings 25 years of Business Development experience in the Commercial Finance Industry. Prior to joining United Capital Funding, her experience includes Bank of America, Wells Fargo Bank and Hilco Trading Company. Ms. Kalman is a member and has been actively involved in the Secured Finance Network (SFNET formerly CFA), Turnaround Management Association (TMA), Association of Corporate Growth (ACG), and the National Association of Women Business Owners (NAWBO).
Join us for an outstanding "In-Person" event at the beautiful and historic Milwaukee Athletic Club, to hear a great panel of Wisconsin leaders share how the Eco-System is set up to support you. 
This event happens on December 13th at 6:00 PM CST at the Milwaukee Athletic Club.
———
Learn more & register here: HTTP://fi.co/e/298907
———
Meet Eco-System Leaders, Investors, and other Founders working through all the same things that you are.
Over $1.75BN in Funding was Raised by FI Alumni! The Founder Institute's global scale and the number of successful Alumni are truly unprecedented. The real question is: can the Founder Institute be game-changing for your business? The answer is yes. Without FI, Udemy may have never raised any money!