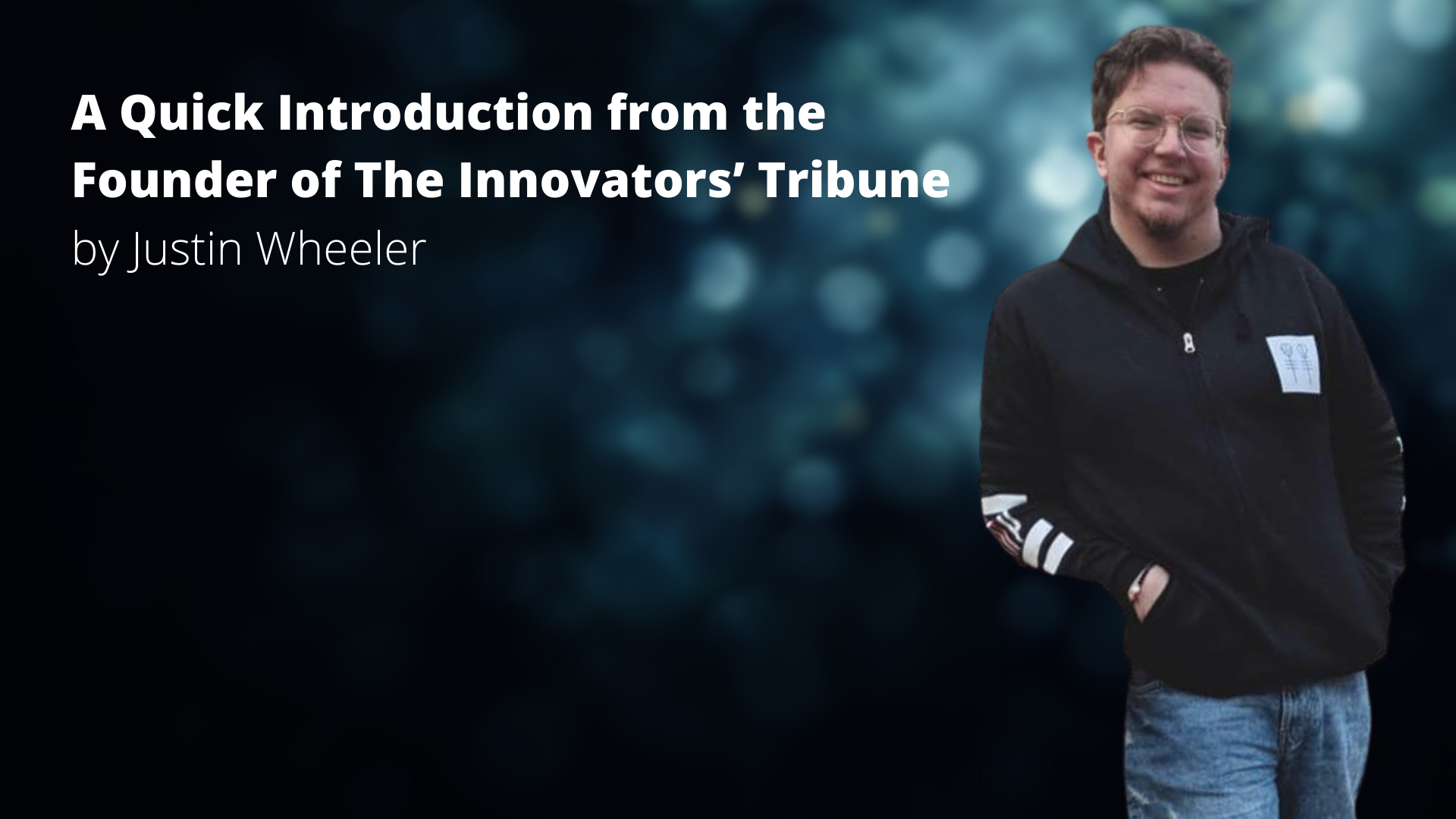 A quick introduction from Justin Wheeler, Editor in Chief of The Innovators' Tribune
I'm a journalist at heart. "Journalist" has come to mean a lot of different things in this century, but in its purest form, it means I love listening to people. I love to ask them about their passions, their doubts, their truest prides and joy. To hear that story in and share it so others can learn from it, that's what being a journalist means to me.
One thing about Tech-Prize I'm extremely grateful for is the opportunity to meet so many interesting people who've grown companies, transformed lives, and designed innovative stuff. I've gotten to interview leadership folks at global companies like Toyota, as well as highly motivated entrepreneurs from the local Southeastern Wisconsin community. I find their stories and processes incredibly fascinating.
At some point my production team and I realized, "My gosh, these conversations we get to hear about approaches to success should be in a book, or a magazine, or something for people to read and actually learn something from."
So, The Innovators' Tribune was born,  it's a platform for content about people changing the world, giving maximum opportunity for them to tell their story directly to the reader, without some of the details getting lost along the way through the retelling by multiple journalists and editors.  
We want thoughts on big picture concepts like leadership and continuous self improvement, penned by those that have lived those unique, rich life experiences to draw from. But also feature content that zooms in on developments in tech, blockchain, A/I, and more from the people who comprehend the implications.
Beyond that rotating collection of editorials from industry and educational leaders, we've thought a lot about the stories we want to celebrate that are happening at both companies and academic institutions leading the way for the next generation of innovators.  We're lucky to have great schools in our community, and I want to make sure The Innovators' Tribune is leveraging those stories of successful entrepreneurs, scientists, and creators who laid their academic foundation at here.
As for companies, we want to lean into the origin stories of brands, highlighting the risks taken by early entrepreneurs, then expand to the impact made within a company's industry, internal culture, and community, through stories of historic innovations, corporate scaling, and philanthropic efforts.  You can see a sample of that here:
https://tech-prize.org/tg3-legacies-and-leaders/