The Tech-Prize team acknowledges the value that our sponsors bring.  Their involvement is critical to the success of the worthy effort to bring innovation, mentoring, education, and growth to our community.
Educators Credit Union was founded by teachers in 1937, so members could borrow and save money at fair and reasonable interest rates. Today, Educators members are students, government workers, healthcare employees, small business owners and many other community members. Educators started out operating under the guiding principle of "Not for Profit, Not for Charity, But for Service." That purpose and philosophy remains our foundation and guiding force today, along with our mission to help every member achieve his or her financial goals.

Since 1937, Educators Credit Union has been dedicated to helping people make informed financial decisions through educating and advising. At Educators, our culture is based on "People Helping People," and we consistently go above and beyond to ensure members experience better rates, lower fees and exceptional rewards. We offer first-class convenience with 24 branch locations throughout southeastern Wisconsin, a nationwide network of 60,000 fee-free ATMs, 5,000 shared service centers across the U.S., and a collection of digital services.
Some of our newest digital services include Educators Video Banking and Ctrl™. Educators Video Banking gives our members access to speak with a local member finance representative from one of our 24 branches virtually on their laptop, desktop, or mobile device. Ctrl™ is an on-the-go card security app that gives members the power to turn cards on and off, receive instant transaction notifications, and create spending restrictions.
Whether members interact with us over the phone, on the computer, or in person, we are passionate about providing sincere, personal service. Outside of the office, we believe in being active participants in the community through donating, fundraising and volunteering. Each year, Educators provides free, in-depth, and easily accessible financial education to over 25,000 students, award $70,000 in higher education scholarships to graduating high school seniors, and donates over $500,000 to local organizations.
Our goal is not to be the biggest credit union, but the best. We accomplish this goal by educating and empowering members to make financial decisions that are right for them. We also take pride in building relationships with our members through providing knowledgeable insight to help all members reach their financial dreams.
Achieving more together. Learn more at www.ecu.com.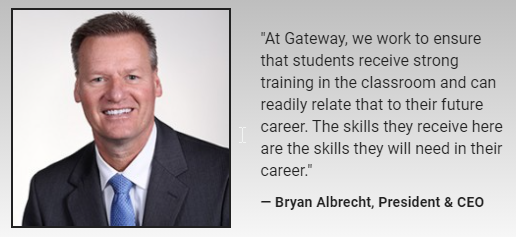 Educators Credit Union is a proud sponsor of Tech-Prize 2021. Credit unions have always been at the forefront of technology, and Educators Credit Union is no exception. Technology truly transforms lives, and we are honored to help support the creative and innovative ideas developed and launched right in Racine, WI.