About Tech-Prize
Tech-Prize is about creating and finding great ideas, and applying the "special sauce" that helps those ideas succeed.
You can explore great, new ideas in our annual Idea Competition, viewable on our website, app, and in-person on display throughout our 11-day event in Racine, WI.
We work to integrate these ideas into our incubator funding and growth process to develop them into fully functioning businesses that are ready to pitch for large-scale investors at our Pitch Competition, with additional investment available for those that choose to grow within the Southeastern Wisconsin community. There are a number of scholarship awards available for students looking to continue their education as well.
Last year we awarded over $80,000 to local and global participants. We're scaling that number as the number of event competitors grow. 
We're implementing the practices of some of the greatest creators, companies, and leaders across the world, and applying them to the processes of everyday people and places that we work with throughout our community. Our mentorship program can help entrepreneurs at any level increase efficiency.
Enough talk.
It's time to take action to change our local and global communities.
Southeastern Wisconsin has endless potential.  We're situated in a great logistical location, in the center of the United States, between Chicago and Milwaukee.  
Racine, WI once held more design patents per capita than any other place in the world. Tech-Prize is working to reignight that entrepreneurial spirit locally and globally. In a 21st century world we're happy to invest in great ideas anywhere, and if they can benefit our local community with jobs and economic stimulation, all the better. 
America (and the world at large) is going to be saved by investing in new ideas, new creators, and new jobs. We're doing all of that by hosting idea competitions to inspire and reward health competition of new ideas and inventions. Our Pitch events allow for further maturing and investment of those great ideas. 
 Our process is something our team spent lifetimes understanding and mastering. It's a way of life, business, and socializing. When you get involved with Tech-Prize, you're making a conscious choice to improve your overall mission and process, in a effort of self-improvement that can transform your individual life and entire organizational trajectory.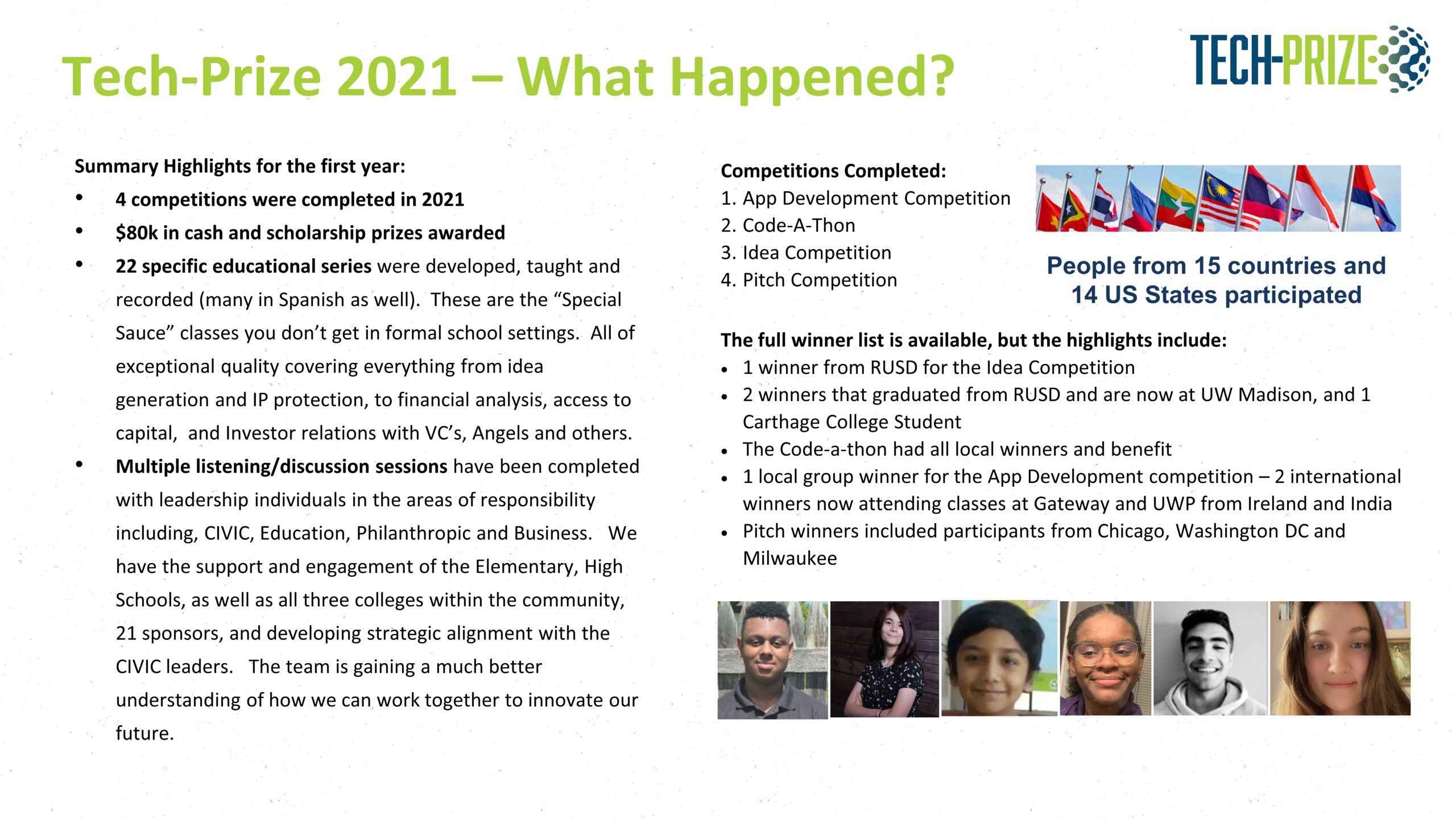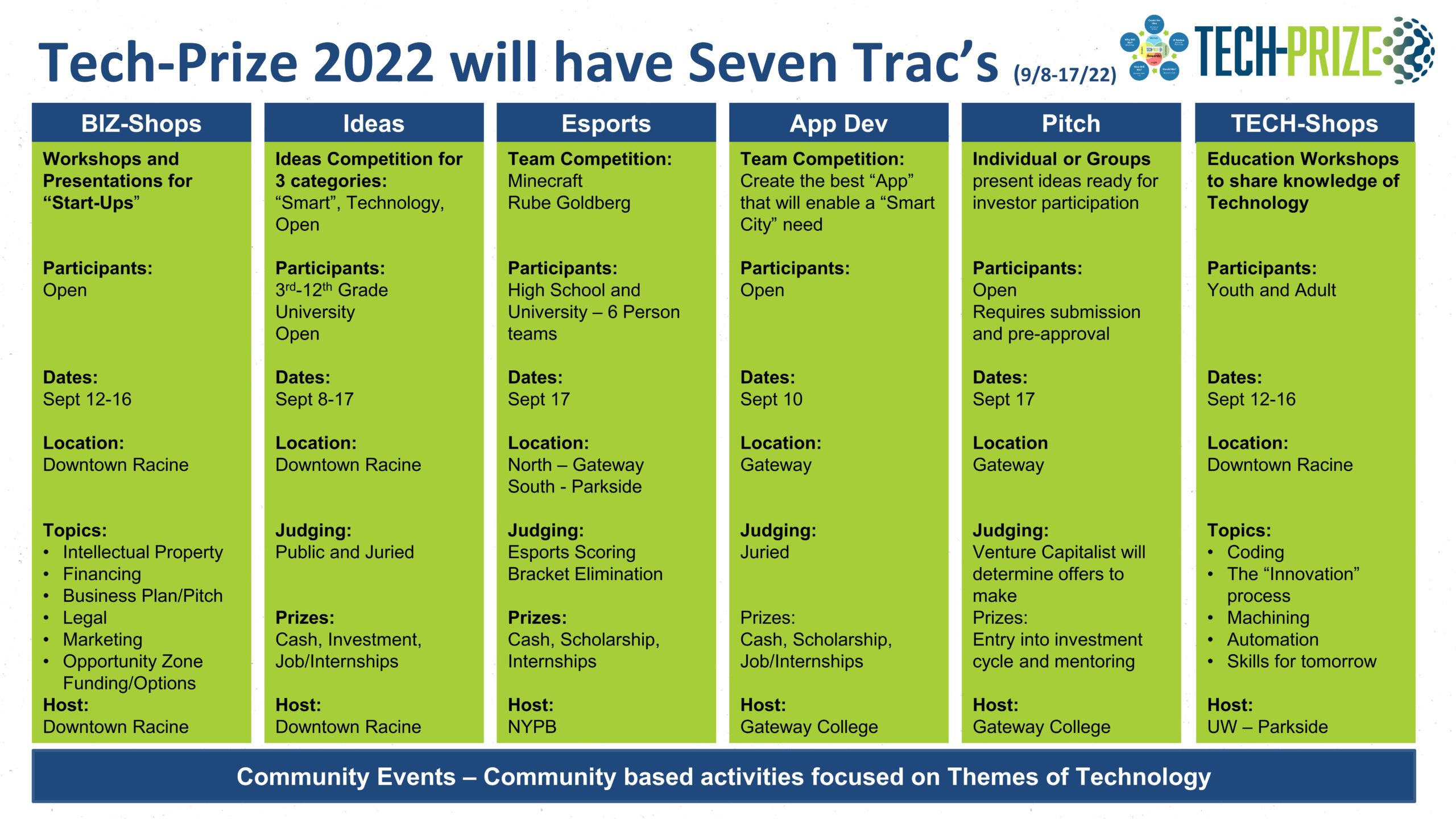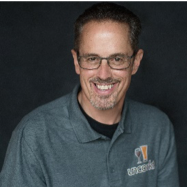 Tony BIGONIA-Owner uncorkt
Co-Chair – Tech-Prize
Tony is the sole proprietor of Uncorkt, a wine and craft beer store in downtown Racine, Wisconsin. Uncorkt has been a staple in downtown Racine for 15 years. He also owns real estate in Racine and is involved in various community organizations He is a member of the Board of Directors for the Downtown Racine Corporation and also Chairman of the VGR Thriving Economy WAVE Team and leads the governance team for Tech-Prize.
Tony is a veteran of the US Navy.  After leaving the service, he joined Digital Equipment Corporation as a computer service technician. While at Digital Tony completed a Bachelor of Science in Business Management.  Since then he has worked in Racine's Case Corporation as a computer programmer, manager of the Global I.T. Service Desk, etc. Later  Tony became a Project Manager and began independently consulting with multiple companies to improve their computer support organizations both internally and externally on a global scale.
Tony lives in Racine, Wisconsin with his fiancé and business partner Cheryl Braun.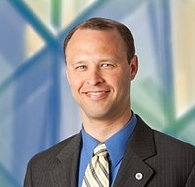 Jeff Daniel- President, Green Energy Startup
Co-Chair Tech-Prize
Jeff Daniel is a local entrepreneur,  starting multiple businesses in Wisconsin and globally.  Jeff had an extended career at Johnson Controls where his last two roles were Vice President of Global Operational Excellence, and Vice President of Global Procurement. After completing his Bachelor of Science in Plastics Engineering from Pittsburgh State University,  Jeff started his career with Prince Corporation/JCI in Holland, MI. Jeff gained experience through progressive leadership roles with the company including Advanced Manufacturing Engineering,  Product Development, Quality, Operations Leadership, and Procurement.
Jeff acts as one of the Tech-Prize leadership team members and was part  of the founding of the Tech-Prize process.
Jeff lives in Racine, Wisconsin with this wife Jewell.  They have two daughters, Holly Daniel and Kelly Ritzman, a son-in-law Tom Ritzman and a grandson Dawson Ritzman.

Jeffrey W. Hunter, SVP Field Service, Green Energy Startup
Idea Competition Lead, Team Mentor, Marketing Strategy/Technology & Website
Wanting to see people reach their full potential, Jeff's desire is to work together building the capability to do great things in the quest to better lives for everyone.
Growing business ideas is Jeff's passion leveraging his 35 years of experience across many industries, in both client & vendor companies including corporate and startup environments to create shareholder value.  
Jeff's career spans progressive leadership roles in Application Development, Technology Implementation, Professional Services Delivery, Startups and Executive Leadership responsible for business planning, marketing, sales, professional services consulting practices and implementation.
Jeff's entrepreneurial experience includes startups in high-tech manufacturing, insurance, and renewable energy. 
As a Mentor, Jeff helps teams utilize the resources of Tech-Prize to develop ideas into their fullest expression from ideation to pitch and investor discussions.  His team won 1st place in 2021.
A Navy Veteran, Jeff lives in Pleasant Prairie, Wisconsin with his wife Elizabeth.  They have two sons and 6 grandchildren and our favorite experience is a 'sleep over' with pancakes in the morning!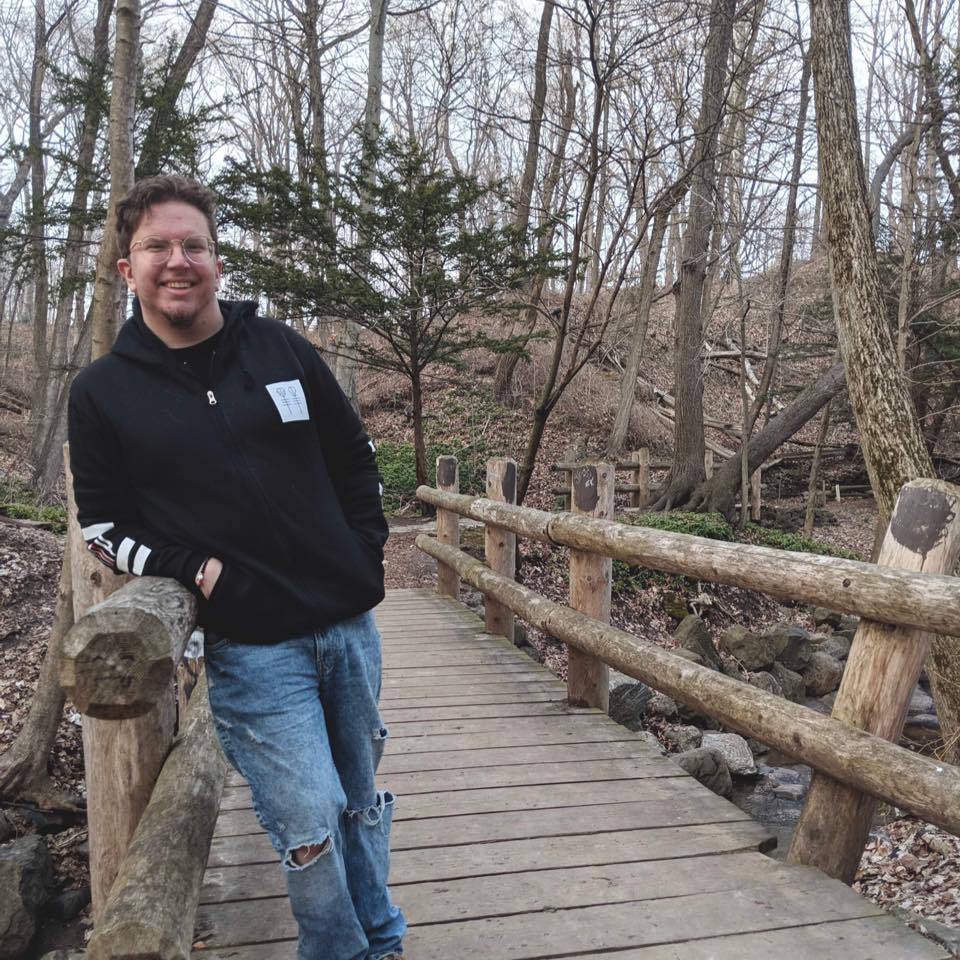 Justin Wheeler, Orchestrating Good
Creative Content, Special Consultant 
Justin Wheeler is an Edward R. Murrow Award-Winning journalist and film maker. Justin received his education at UW-Milwaukee, winning multiple regional & national awards for his investigative work on college campus safety and other stories.  He graduated in 2014 and founded Echo Eternal Media Group, a digital commercial and documentary production company.
In 2019, Justin helped to found the nonprofit organization Orchestrating Good, which focuses on working with NPO's to improve their operational efficiency, along with a wide variety of other efforts to support and recognize good and kindness in our community. In 2020, he became the director of media and creative projects within the organization.
Justin is a Racine native, graduating from Walden III High School. He sees Tech-Prize as a unique economic opportunity for his home town. "Tech-Prize has the potential to change Racine forever. We have a tremendous local history of invention. We can have a tremendous future in it as well if we invest in Industry 4.0 and our next generation's mastery of it."
Justin enjoys spending time in Milwaukee, Madison, and Chicago,  trying new foods and traveling with his wife, Allison.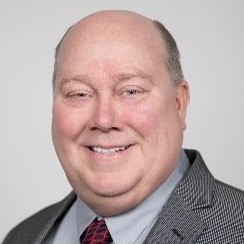 Ray Koukari, Jr -Dean of Academic Affairs for the SC Johnson iMET Center
Team Member & Panel Moderator
Ray Koukari, Jr is the Dean of Academic Affairs for the SC Johnson iMET Center and the Dean School of Manufacturing, Engineering, and Information Technology. Ray started his career at Gateway as an adjunct faculty member teaching IT courses. He became a full-time faculty member in August 2004,
teaching IT on the Racine campus. In January 2008 his accepted a position as Associate Dean of Business and IT. In July 2009, he was promoted to the Dean of Business and IT. In January 2018, Ray became the Dean School of Manufacturing, Engineering, and Information Technology. This new position was created to address the changes in the Manufacturing and arrival of Foxconn.
Prior to joining Gateway, Ray was the chair of the IT programs for the University of Phoenix, Waukesha Campus in Wisconsin as well as a faculty member teaching strategic planning at the graduate level for six years. He spent 25 years in the IT field working his way up from a computer keypunch, computer operator, network administrator, programmer, manager, director, and CIO.
Ray is a veteran who served in the United States Marine Corps for 6 years obtaining the rank of staff sergeant. Ray holds an MBA degree in Financial Controls from Regent University, which he earned in 1999.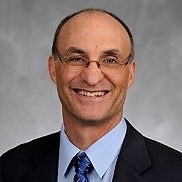 Dirk Baldwin – dean college of business uw-parkside
Team Member & Panel Moderator
Dirk is dean of the College of Business, Economics, and Computing at the University of Wisconsin-Parkside. UW-Parkside is AACSB accredited for its business programs. Dirk is active in AACSB, serving on accreditation visiting teams and as a beta tester for AACSB's accreditation software.
Dirk has a Ph.D. in Management Information Systems and has teaching experience in project management, process improvement, and statistics in addition to traditional MIS classes such as programming, database, and systems analysis.
He is chair of the Information Technology Practice Center (ITPC). The ITPC is a consortium of local CIO's and IT managers who provide feedback on student projects and explore IT issues. Dirk has published several journal articles related to MIS including articles on multiple view decision support systems, IT research methodology, and community-based learning. He has consulting experience in database development, web applications, simulation, project management, and IT planning. He has developed several software applications for large and small businesses, and he has written two books on MS Access. In 2004, Dirk was named a Wisconsin Idea Fellow by the UW System Board of Regents for his contributions to the community and state.

Arlene Martin- SBA lender Huntington Bank
Team Member & Pitch Competition Lead
Arlene has been in the financial industry since 1988, ranging from Business Banking/Commercial Lending to Commercial Real Estate. As an SBA Lender with Huntington Bank, she knows that there is a great need for business owners to gain access to capital. It is most often a critical component to the success of businesses during start-up and growth periods.
Arlene enjoys working with a range of businesses with gross revenues and is very well versed in federal loan programs (SBA Lending) and the state lending programs that are very advantageous for business owners. In addition, she has a strong background in commercial real estate. I believe in supporting the entrepreneurial business owners that have emerged and now become the backbone of our country.
Her specialties include small to mid-size businesses, and she focuses on a variety of industries including manufacturers, service industries, franchise operations, as well as contractors.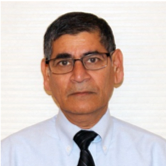 kiran vedak – cto designstouch
Team Member & App Development Lead
Kiran is a management consultant with Expense Reduction Analyst, a global consulting firm specialized in cost reduction. He is also a Principle and the Chief Technology Officer for DesignsTouch a Racine, Wisconsin based award-winning digital agency that helps the local and international organizations develop and deliver the digital strategy.  His primary focus is assisting businesses in Wisconsin, Illinois, and Upper Michigan to improve Cash Flow through efficient procurement, and improved supplier and Customer management using innovative methods and technologies.
As an Innovation Coach, Kiran regularly provides coaching and guidance to entrepreneurs in SE Wisconsin.  He is one of the mentors in Wisconsin Women's Business Initiative Corporation's (WWBIC) WWBIC Growth Accelerator providing entrepreneurship training for small startups from Racine and Kenosha County.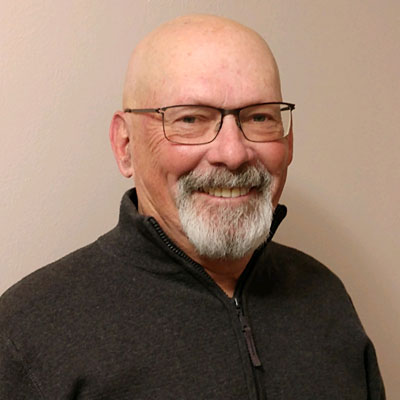 Mark Levine – chairman Racine Downtown BID
Team Member
Mark Levine is Chairman of The Racine Downtown Business Improvement District Board (BID), he is personally invested in the Downtown Racine as an owner of commercial real estate. 
Mark retired from Snap-On Tools as Director of Manufacturing- Hand Tools, Senior Director of Distribution and Supply Chain
Mark has BS Chem. Engineering from Clarkson College, and MBA University of Chicago
Get started
Join us!
Tech-Prize Team meets each Monday at 6:30 at
Uncorkt in downtown Racine at 240 Main St,
Racine, WI 53403 (or Virtually). We would love
to have you involved in the creation, judging,
mentoring and running Tech-Prize. Please reach
out and plan to join our team!  You can contact us to get details of the session by sending an email to [email protected].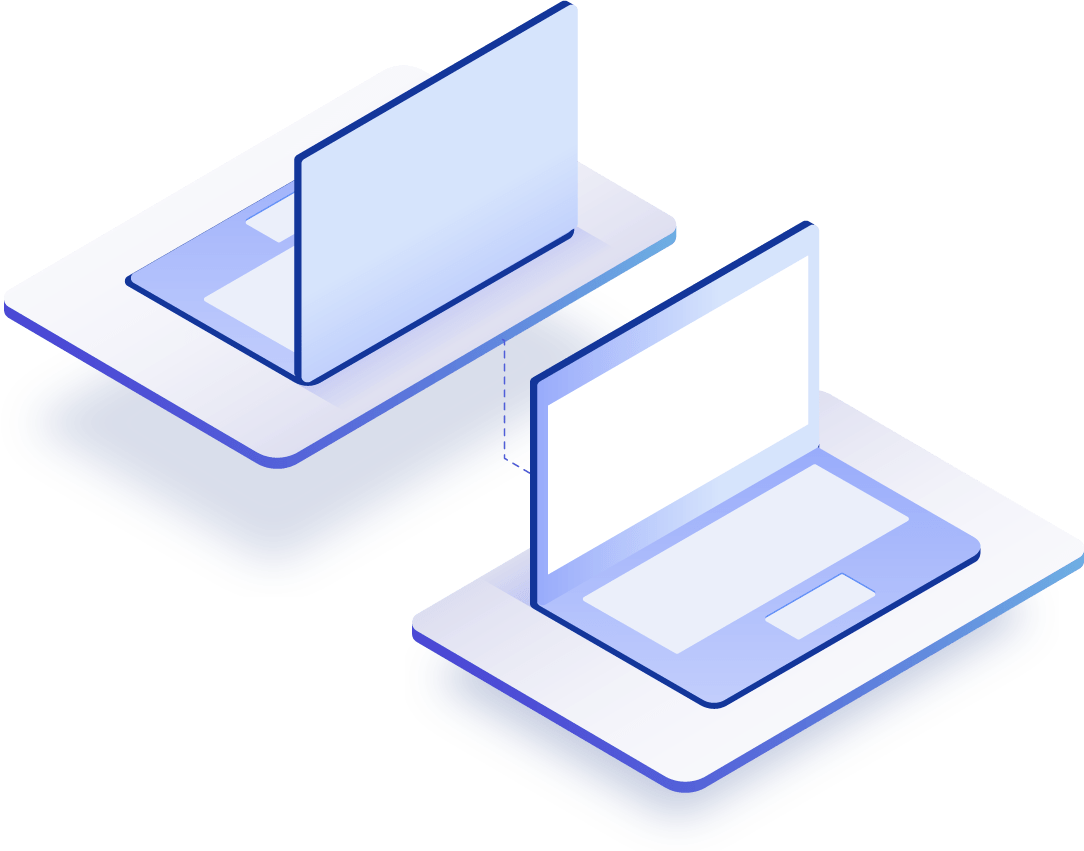 Volunteer during the event
Are you interested in helping us make Racine a city with a thriving economy and reestablish her glory to the title as The Invention City? We are looking for volunteers to help during Tech-Prize in September 2022.