Hello from the Tech-Prize team!
Join us for another "Founders Night Out"!
Event Description/Attendance Info
IMPORTANT: This is an In-person Event Only.
Topic: 5 innovators X 5 ideas x 5 minutes
Date: Wednesday, November 9th, 5:00-7:30 PM, program starts at 5:30
Location: Kenosha Public Museum – 5500 1st Ave, Kenosha, WI 53140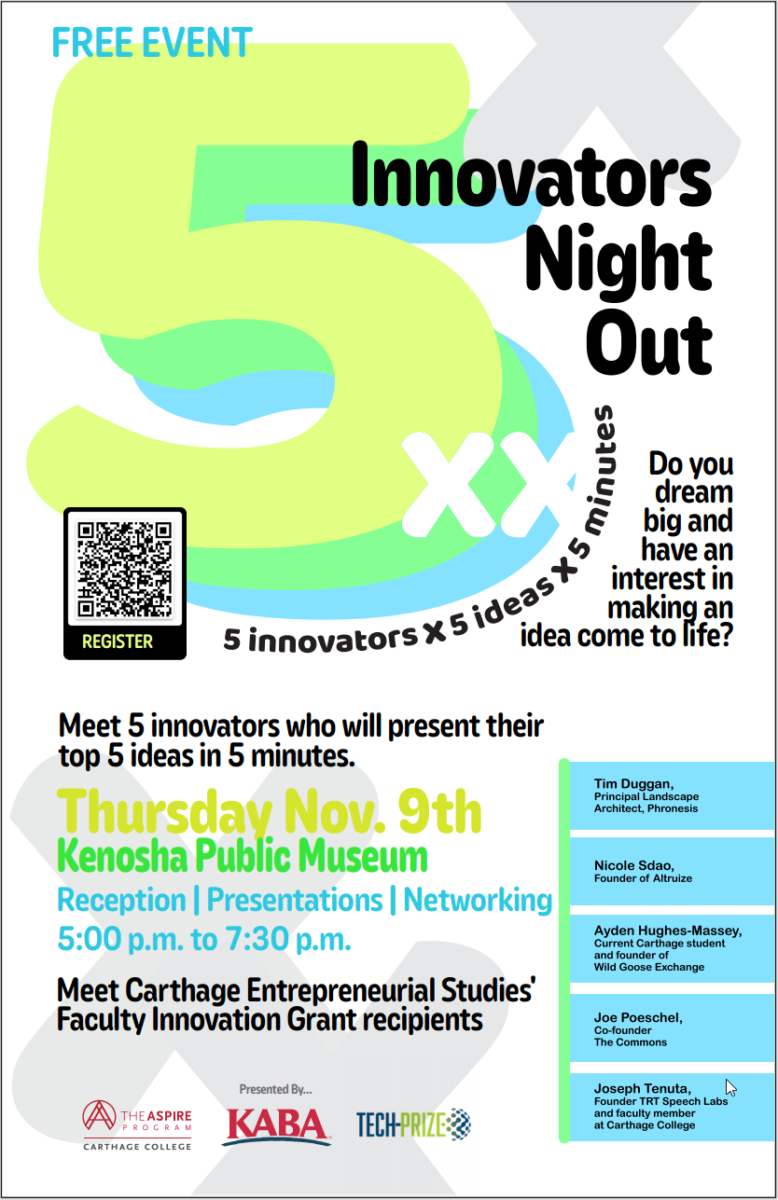 A Special Thanks to our Sponsors & Donors
We also want to make sure we share a big "Thank You" for the many sponsors & partners for their commitment to our community. By coming together, we can and will re-engineer our future. This will happen through the excitement and involvement each of us personally generates as the process grows.

Here's to Innovation!
The leadership teams for Tech-Prize,
Gateway College, UW Parkside & the City of Racine
For more information about Tech-Prize, visit: www.Tech-Prize.org/About