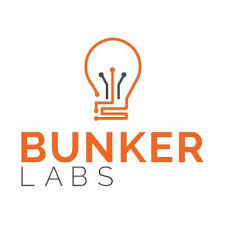 What are Incubators and Accelerators?
In this panel discussion, Kyle Arneson and  Jorjio Hopkins will discuss the exceptional value Incubators and Accelerators provide to Entrepreneurs and specifically that of Bunker Labs.  Jorjio Hopkins is the Current Director and Kyle Arneson is the Past Director of the Madison, WI chapter.  They will discuss the impact Bunker Labs can have on early-stage companies, entrepreneurs, as well as the support of this amazing community.
Did you miss this event?
The pdf file of the presentation is not available.
Bunker Labs is a non-profit organization focused on inspiring, equipping, and connecting Veteran Entrepreneurs, Veteran Spouses, and Veteran Supporters with information and resources to help them start to grow or accelerate their businesses.
Featured Image by Small Business Administration - https://www.sba.gov/brand/visual-identity/logo/, Public Domain, https://commons.wikimedia.org/w/index.php?curid=69707323