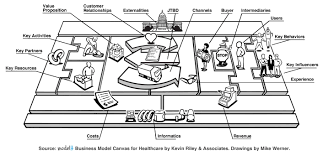 Special Bizshop Event – Business Model Canvas in Spanish Language
Aumente sus posibilidades de éxito a través de Lean Startup
¿Qué se cubrirá?  /

What will be covered?

'Lean Startup' es un método para desarrollar un modelo de negocio que se centra primero en el cliente. En esta TechShop, aprenderá los conceptos básicos de lean startup a través de una herramienta llamada Business Model Canvas. Este gráfico visual presenta nueve bloques de construcción de modelos comerciales esenciales con un fuerte énfasis en garantizar que tenga un producto que los clientes desean y por el que realmente pagarán. También aprenderá sobre el descubrimiento de clientes, una técnica de entrevista de cliente abierta que se utiliza para informar su Business Model Canvas y, en última instancia, lo ayudará a reducir el riesgo de llevar su idea al mercado.

Lean start-up is a method of developing a business model that is customer-first. In this TechShop, you will learn the basics of lean startup through a tool called Business Model Canvas. This visual chart presents nine essential business model building blocks with a strong emphasis on ensuring you have a product that customers want and will actually pay for. You will also learn about customer discovery, an open customer interview technique used to inform your Business Model Canvas and ultimately help you reduce the risk of taking your idea to market.
¿Como unirse?  / How to join?
This event is expired, we are working more such great events. Please check regularly at More Events