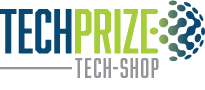 Tech-Shops 2021 Robotics, Automation and IOT Webinar
Many in the world have heard of Robotics and IoT in Manufacturing and on the shop floor, very few people truly understand the components, their architecture, and how to implement them.  Tech-Prize has brought together a highly experienced panel of industry experts who can help you understand this game-changing technology and how you can benefit.  Some topics that will be covered include:
What are Robotics & IoT?
How does the computer network integrate with IoT, M2M, sensors, etc?
How does it work on the Shop Floor?
How do I educate myself or my team?
How do I begin to implement?
Robotics & IoT has many, often complicated, and interconnected components.  Most consultants can explain the tools and steps – the "what", but after they leave it's easy to miss the "how and why" of keeping it all together and working well.
Join us Saturday morning in a conversation with a team of industry experts as we explore this fascinating aspect of Industry 4.0 and help you and your business blaze trails, overcome obstacles and achieve the benefits therein.
Attendance for this session is Virtual.
The session will start at 10:04 AM CST.  Questions are welcomed!
Speakers
Anthony Nighswander

President & Founder APT Manufacturing Solutions

Anthony Nighswander, President and Founder of APT Manufacturing Solutions located in NW Ohio, a multi-division industry leader in creative and effective solutions to manufacturing problems. Anthony is a natural visionary, sought after by many for his ability to see "through" problems and his relentless drive to blaze trails and overcome obstacles. He has the greatest passion for building Industrial Education Products that will change the next generation and fills the skills gap. He is a high-energy leader who has guided and influenced many individuals and organizations to go after their dreams and fulfill their purpose, especially as it aligns with God's vision for their life.

David Aguirre

Industrial Internet of Things (IIoT) Professional, Gateway Technical College

What does artificial intelligence, cyber physical systems, cyber security, IT infrastructure & networks, cloud/edge computing, AR/VR, data analytics, robotics, 5G, smart sensors, and autonomous systems all have in common? They all play an important role in the Industrial Internet of Things (IIoT). I am Gateway Technical College's project lead and subject matter expert on the IIoT and a member of the Network/TechOps team. Some of my responsibilities include the management, design, networking, securing, programming, & presenting of all established and emerging IIoT technology here at GTC.

John Zehren

Fab Lab Technician at Gateway Industrial Design Fab Lab

As Fab Lab Coordinator, John establishes and deploys outreach and interdisciplinary projects for instructors. He also conducts outreach both in schools and business. His focus is the integration of digital technology in fabrication, and how it can be applied in all disciplines.

Joseph Zaccaria

Joseph Zaccaria

Inventor and Patent Holder of IoT repeatable solutions for industrial control network assets. Marketing and sales expertise with complex solutions. Strength in manufacturing, finance, logistics, supply chain, and operations. Expert in Maintenance and Asset Management Consulting and Solution design and implementation. IT, ERP Systems, CMMS Systems, SAP- PLM, SCM, and PM. Significant experience in industrial manufacturing, process controls, regulatory compliance, maintenance, sales operations, and business process development leadership.

Matthew Kirchner

President of ATS/LAB Midwest; Host of The TechEd Podcast

(pronounced "Kirk-ner") is an international speaker, author, and podcast host on topics of interest to educators, public policymakers, and private employers. On a mission to secure the American Dream for the next generation of STEM and Workforce talent, Kirchner hosts the weekly TechEd PodcastTM, featuring leaders in industry and education, and serves as President of ATS/LAB Midwest, the leading distributor of world-class curriculum, eLearning, and training equipment. Kirchner writes monthly leadership columns appearing in Products Finishing and Production Machining magazines and is the author of "Teaching the Industrial Internet of Things: Preparing Students and Learners for Industry 4.0." Previously Kirchner led three world-class manufacturing companies during a 20+ career as an industrial CEO. He and his partners sold their last company, American Finishing Resources, to DuBois Chemicals in 2014. Kirchner serves on the boards of directors of several American companies and among his many volunteer activities, he is First-Past President of the Education Dealers Association and holds a seat on the board of the Smart Automation Certification Alliance. He is a graduate of the Marquette University School of Business.
Next Event
Date

Mar 23 2023

- Jul 01 2023