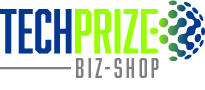 Legal Consideration for starting a business
Presenter
Andrew will introduce the basic documents and items required to start a business:
Articles filed with the State;
Federal Employer Identification Number; and
Organizational documents and owner agreements, which differ depending on the type of business entity you choose.
Next, he will talk about the differences, advantages, and disadvantages of the main business legal entities: Limited Liability Companies, Corporations, Sole Proprietorships, and Partnerships.   Within this discussion, we will talk about how this relates to the type of ownership agreements that must be crafted for each entity class.  Finally, I will delve into an overview of the following business topics: customer contracts, employee contracts and policies, independent contactors explained, business leases, and business estate planning.
Who should Attend?
You are a small business owner or
You want to start a new business,
You are preparing capital from external investors
Did you miss this event?
This event was without any formal presentations.