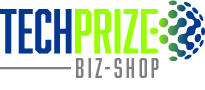 Early Stage Fundraising
What will you learn?
In this session, Leslee Cohen will provide a layperson's explanation of the laws underlying early-stage fundraising.  She will also discuss the differences between convertible notes, SAFEs, and straight equity offerings in addition to Series A offerings.  The audience should come away with a basic understanding of how to protect themselves in the offering process, whether as startups or investors.
Who should Attend?
You are a small business owner or
You want to start a new business,
You are preparing capital from external investors
Did you miss the event?
Watch the event recording.
We are processing the recording of this session to make it available on our YouTube Chanel. In the meanwhile, Please come back later to view the recording. In the meanwhile, click here to watch the Zoom recording.  Please visit our YouTube Chanel and view other available videos. Don't forget to subscribe and like our videos.
You may also like these events 
This event is expired. Please register to get notification of the future events