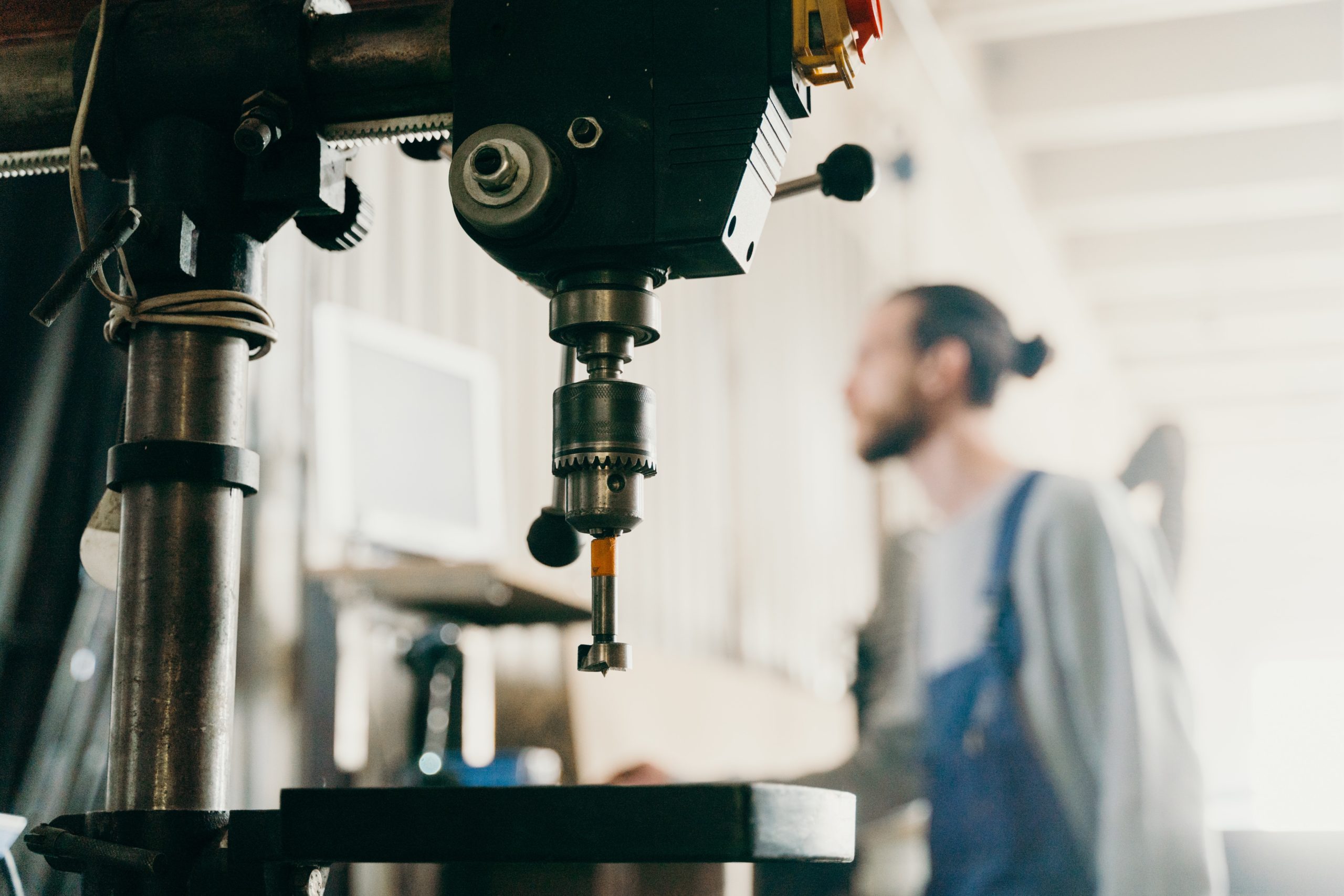 Learn about CNC Operations
Numerical control (also computer numerical control, and commonly called CNC) is the automated control of machining tools (such as drills, lathes, mills, and 3D printers) by means of a computer. A CNC machine processes a piece of material (metal, plastic, wood, ceramic, or composite) to meet specifications by following a coded programmed instruction and without a manual operator directly controlling the machining operation. There are significant career opportunities in CNC Machining all over the nation. Our own communities have a lot of these needs. These are skilled trades that compensate well. CNC professionals are very important to many businesses, and great careers for people with those aspirations. In this panel discussion, the educators and industry experts will introduce the topic to people interested in Machining as a career, whether they are currently in school or considering a career change. Discussions will also cover the new trends and concepts in machining that you and your company will be interested to know. The final point will be to cover the career opportunities and the education required to make that a career.
Sponsored and Organized by The Gateway Technical Collage
Agenda
Panelist Introduction and CNC Machining Overview
CNC Machining and its connection to technology
CNC Machining Programs in Education
CNC Machining Careers and Possibility
CNC Machining as it applies to Industry and Entrepreneurship
Panelist to answer Viewer Questions
Who should Attend?
If you are interested in Machining as a career, whether they are currently in school
or considering a career change.
How to Attend?
Live on Tech-Prize Facebook
The program will be broadcast Live on the Tech-Prize Facebook Page at https://www.facebook.com/TechPrizeRacine, No registration is needed but we will appreciate it if you Like Us and Shares the post with your network.
Join us on Zoom and interact with the panel
Register using the form below and we will send you the Zoom login instructions by email. The session opens at 9:45 AM.  For security reasons, Zoom participants must turn their Cameras on and have their names displayed.
Lines Open at 9:45, please join a few minutes before 10:00 AM to minimize the disturbance to other participants.
Register and save your spot
Speakers
Curtis Christensen

Manager - CNC Aftermarket Sales & Support at FANUC America Corporation

Responsible for management of FANUC CNC Aftermarket Support in the United States. The primary goals of CNC Aftermarket Support, is to increase FANUC CNC Market Share by Educating & Supporting the Sales and Applications Staff of the various Machine Tool Dealers & Distributors that sell machine tools with FANUC CNC, as well as increasing FANUC America Service Sales revenue through increased incremental sales of Replacement Parts (MPR), Service Contracts, Training, Optional Functions, and Software. Additionally, the department works in developing sales leads for additional CNC System Sales, Specifications, and Retrofits.

Curt's career includes over 25 years with FANUC in positions ranging from Applications Engineering and management roles in Technical Support & Training & Service Operations, as well Strategic Account Management of Transplant Automotive and as Automotive Program Manager for Domestic Automotive in North America. He served in the United States Air Force and has a BS in Business Management.

John Zehren

Fab Lab Technician at Gateway Industrial Design Fab Lab

As Fab Lab Coordinator, John establishes and deploys outreach and interdisciplinary projects for instructors. He also conducts outreach both in schools and business. His focus is the integration of digital technology in fabrication, and how it can be applied in all disciplines.

Ted Hall

founder and Chairman of Shopbot Tools, Inc.

Ted is the founder and Chairman of Shopbot Tools, Inc. ShopBot is one of the largest producers of digital fabrication equipment for small-to-mid-sized manufacturing, DIY, and education markets. The company also provides unparalleled support for its user community, with forums, production support services, and specialized training classes. All ShopBot tools are designed, built-in, and supported from ShopBot's Durham, NC, headquarters.
Next Event
Date

Mar 30 2023

- Jul 01 2023