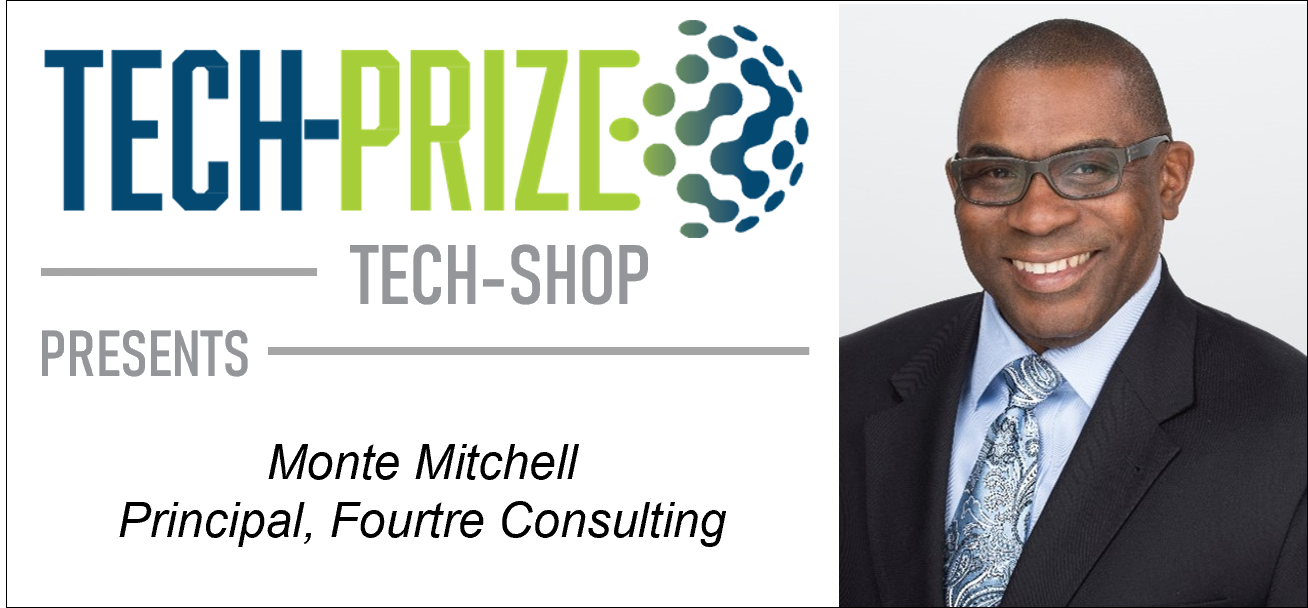 Understanding the Why of Lean Manufacturing
"Learn from the best lean practitioner I've ever met!" –
Jeff Daniel, President Products Group, Blue Flux Power
Event Page:
https://www.facebook.com/events/559298398815993?ref=newsfeed
Live Event Link (will only be active when the event starts)
https://www.facebook.com/techprizeracine/live
Many in the world have heard of the topic of Lean Manufacturing, very few people truly understand it. Monte Mitchell is the best we've ever met at implementing Lean Manufacturing with a group.
What is Lean Manufacturing?
How do I understand it?
How do I make it truly work?
Lean manufacturing (also known as lean production, just-in-time manufacturing, and just-in-time production, or JIT) is a production method aimed primarily at reducing times within the production system as well as response times from suppliers and to customers.
Beyond the obvious, one thing we know is that Lean Manufacturing means a lot of different things to different people. Most consultants explain the tools and steps – the "what and how". But they miss the "why", meaning the culture and people side.
Monte Mitchell started working in the Toyota organization, on the line, making cars, in California. As he would tell the story, "he made suggestions for things that he did not see as right in the plant". One day, a Toyota lead suggested that he use those thoughts to solve the problems, instead of just pointing them out. That step began a life-long journey through the Toyota organization and mastery of the Toyota Production System.
Today, Monte is now the principal of Fourtre Consulting which he leads with a group of highly-skilled, past professionals from the Toyota organization. He applies years of experience from working with companies and individuals from around the world, to help solve complex challenges, by applying simple solutions.
Monte has a way of enabling a practical representation of the concepts of Lean Manufacturing and how they apply to an individual situation that is unique.
We will have a great discussion regarding business optimization using the principles of lean, from an individual that the Moderator, Jeff Daniel will personally suggest is the most skilled in "what makes it work" that he has met.
Come join the discussion to learn the "Secrets of Lean" from an individual that truly gets it! The Agenda for the discussion will proceed as follows:
Introductions of the presenters
What is Lean Manufacturing and How does it work?
How do I learn how to make these things work for my group?
Careers and Opportunities discussion
Implementing Lean processes – practical approach and lessons learned
Panelist to answer Viewer Questions
Attendance for this session is Virtual.
The session will start at 10:04 AM CST. Questions are welcomed!
Speakers
Jeff Daniel

MODERATOR: President, BlueFlux Power Products Group; Co-Chair Tech-Prize

As the President of the Blueflux Products group, he is responsible for the launch of a new generation of green, electrical energy creation systems.  This includes product design, manufacturing, launch, and distribution for North America and then globally Jeff recently left Johnson Controls to join this start-up.  In his last Johnson Controls role, he was the Vice President of Global Operational Excellence, he was responsible for the performance of 82 manufacturing facilities and the functional leadership for the required support organizations (Quality, Material Control, Continuous Improvement, Advanced Manufacturing, Johnson Controls Manufacturing System, Network Optimization and Organizational Health). Prior to this role, Jeff was the Vice President of Global Procurement, Operations, and Continuous Improvement as well.  Jeff started his career with Prince Corporation/JCI in Holland, Michigan upon completing his Bachelor of Science in Plastics Engineering degree, from Pittsburg State University.  Jeff has gained experience through progressive leadership roles with the company including: Advanced Manufacturing, Engineering, Product Development, Sales Operations, and Procurement.  Each of those experiences are now proving critical as he works to launch a global business that is designed to provide clean electrical energy and potentially change the world. Jeff lives in Racine, Wisconsin with his wife Jewell.  They have two daughters, Holly Daniel and Kelly Ritzmann, a son-in-law, Tom Ritzmann, and a new grandson, Dawson Ritzmann

Monte Mitchell

President & CEO at Fourtre Consulting

Monte helps companies solve complex problems by reducing operational costs, improving quality, shortening lead-time, and providing a better customer experience.

His passion is in quickly dissecting our clients' problems and crafting unique solutions that have a measurable impact on their businesses. Working side-by-side with clients using our unique approach we are able to deliver enduring results, true to each client's specific situation.

Specialties: Lean Manufacturing, Transactional Lean, Problem Solving, Strategic Planning, Toyota, Toyota Production System, Consulting, Operations and Management development, Supplier Development, Logistics
Next Event
Date

Jun 10 2023

- Oct 10 2023