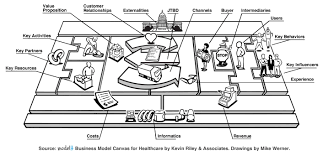 Increase Your Chance of Success Through Lean Startup
Business Model Canvass for the Lean Startup.
Lean startup is a method for developing a business model that focuses on the customer first. In this TechShop, you will learn lean startup basics through a tool called the Business Model Canvas.  This visual chart presents nine essential business model building blocks with a strong emphasis on ensuring you have a product that customers want and will actually pay for. You will also learn about customer discovery, an open-ended customer interview technique used to inform your Business Model Canvas, and ultimately help you reduce the risk of bringing your idea to market. 
Did you miss this event?
Here is the link to the presentation of this event –