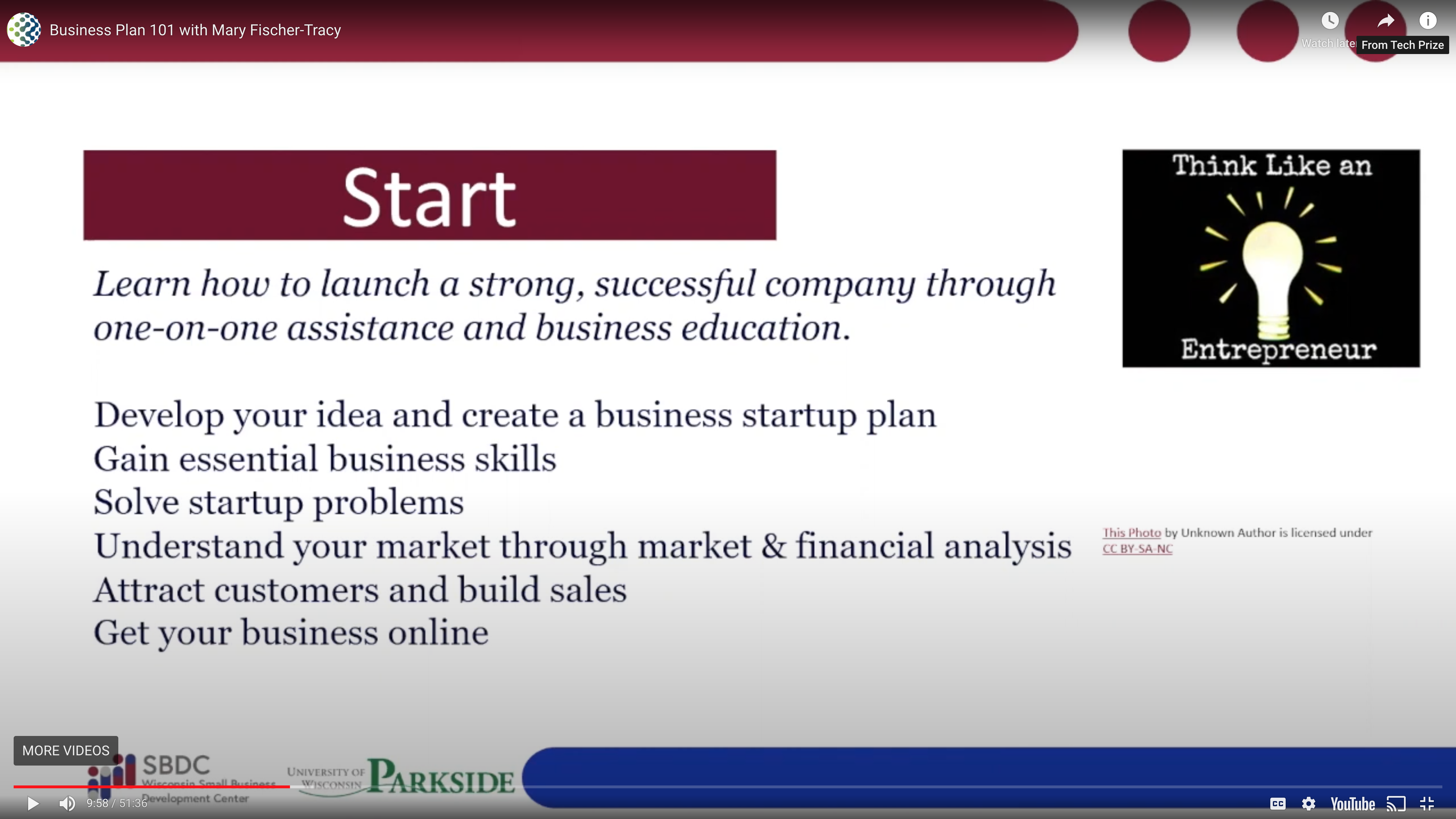 Business Plan 101
What will you learn?
Every business needs to have a written business plan. Whether it's to provide direction or attract investors, a business plan is vital for your organization's success. But how do you write a business plan? Mary Fischer-Tracy will provide an overview of Biz plan development. All of the amazing resources available at the Small Business Development Center at UW-Parkside (SBDC)   SBDC helps entrepreneurs succeed at any stage. It offers no-cost, confidential consulting and business education across a wide region, primarily serving Kenosha and Racine counties.
Who should Attend?
You are a small business owner or
You want to start a new business,
You are preparing capital from external investors
Did you miss this event?
A copy of the presentation is not yet available