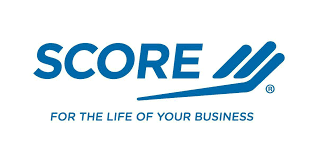 A Conversation About How SCORE Can Help You!

What will you learn?
A lively discussion about the most amazing resource available to the small business owners that is "Completely free of charge".
How does SCORE Work?
What resources are available for the Entrepreneurs?
What is an important mistake an Entrepreneur or a Small Business Owner should avoid?
Learn how SCORE can help you navigate?
Who should attend?
You own or about to start a business
You are looking for an alternative financing
You want to have a career in financing
Moderator
Jennifer Lang
First Vice-Chair SCORE North Cook and Lake Counties Chapter at SCORE Mentors
HR executive consistently focused on the business community while pursuing a successful career in public service. Early career experiences shaped entrepreneurial approaches to large organizational issues, resulting in a senior management/executive career, as well as leadership positions in major professional associations. Accomplishments include "people strategies" to consolidate regional functions, workforce planning to launch new programs from initial legislation to full implementation, and all aspects of addressing labor/employee relations issues and organizational development and training, from the executive level to workforce technical and soft skills. Specific skill sets include strategic planning and execution, the establishment of short- and long-term objectives, implementation strategies, and accountability measures. These experiences involved large (up to 8500 position workforce, 7000 membership of professional organization), small (often working at the local office or chapter level to adapt national programs to local needs) and multi-site (multiple states and locations within each state), shaping a full career of business experience equipped to manage any human resources function.
Panel Members
Brad Desent
 IT Business Process Consultant
Senior executive consultant offering a tradition of performance excellence in business processes, operations management and information technology. A collaborative leader who thrives in challenging and fast-paced environments. Manages effectively through corporate change, economic volatility and competitive markets. Contributes an intuitive business perspective with a history of driving company growth, increasing profitability, improving productivity and enhancing internal processes. Proven expert in partnering systems and technology with enterprise strategies, initiatives and goals. Solid tactical, strategic and analytical abilities. MBA in Finance and BBA in Accounting and MIS. Expertise and Critical Contributions: • Operations Management • Change Management/Implementation • Financial: P L Management • IT Strategy/Planning/Execution • Revenue and Profit Growth • Systems Application and Development • Team Building/Coaching/Mentoring • Systems Conversion and Integration • Training and Staff Development • Business Methodology and Metrics • Strategic Analysis/Planning • Business Systems Analysis Process Improvement/Analysis/Strategy • Workflow Processes and Efficiencies AREAS OF EXPERTISE Accounting & Cash Flow Business Plans / Startup Assistance Marketing, Public Relations & Sales Operations Technology

Heather Cohen
Heather is a focused growth leader skilled at identifying, initiating, and testing rapid growth solutions to scale and prioritize market opportunities. She is a developer of people. Heather connects, coaches, and mentors while empowering teams and individuals to visualize a greater sense of self while welcoming inspired ideas.
Heatherinitiated and is the founder of Project Light It Up L.L.C.  in 2061, she traveled to 45 cities interviewing people that step forward into the fire of life., in lieu o standing still or stepping backward. Through the #java 100 initiative, Heather builds her network by connecting for a cup of joe remotely, using Zoom. To stay engaged, Heather serves as a digital educator on behalf of AARP, and coaches and builds digital content for small businesses. She is helping start-ups launch their endeavor through FOR|M and The Commons, a Greater Milwaukee Committee Initiative
https://www.linkedin.com/in/heatherannkoehn/
Mark Ship
I greatly enjoy helping individuals and teams succeed. I have a straight forward, inquisitive, and business-minded communication approach. My experiences, knowledge, and passion are in the areas of; Financial Leadership, Acquisition Integrations, Strategic Plan Development, Executive Coaching, Customer Experience Programs, Operations Excellence Productivity, Project Management, and Supply Chain Logistics.
AREAS OF EXPERTISE
Business Finance & Accounting
Business Strategy & Planning
Non-Profit
Supply Chain Management
Business Operations
Human Resources & Internal Communications
Richard Jacobsohn
An accomplished Senior Executive and Consultant with demonstrated success spanning consumer goods, omnichannel marketing, and retail. Leveraging extensive experience in strategic leadership for customer-centric organizations, he is a valuable asset for companies requiring expert assistance with marketing development, customer service improvements, or turnover improvements. His broad areas of expertise include training and development, marketing, team leadership, product development, competitive analysis, customer insight, customer satisfaction, strategic partnerships, negotiations, project management, and brand development.
Register to get notification of future events
Date
Dec 05 2020
Expired!
Local Time
Timezone:

America/New_York

Date:

Dec 05 2020

Time:

11:00 am - 1:00 pm
Category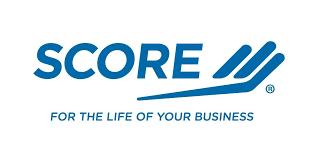 Organizer
Other Organizers

Tech-Prize

Email

[email protected]

Website

http://tech-prize.org
Next Event
Date

Mar 23 2023

- Jul 01 2023